The Saratoga Performing Arts Center announced that it would once again partner with the Chamber Music Society of Lincoln Center, renewing an annual residency. "CMS at the Meadows," hosted in the High Tunnel outdoor greenhouse at Pitney Meadows Community Farm, will run twelve performances in 2022, spanning June, July and August. The diverse orchestra will perform masterpieces by Beethoven, Mozart and Dvořák.
"One of the highlights of last summer's lineup was the glorious confluence of breathtaking musical creation in a beautiful natural setting. Thanks to our partners at The Farm, we are excited to return for the 2022 summer season," said PSPC President and CEO Elizabeth Sobol.
Led by Artistic Directors David Finckel and Wu Han, Lincoln Center's Chamber Music Society will spotlight a wide range of performers and composers. Some CMS guests, like the famous Escher String Quartet, make a welcome return to Saratoga Springs. Others, such as German clarinetist Sebastian Manz, Brazilian oboist Hugo Zouza, Taiwanese-American violist Tien-Hsin Cindy Wu and American horn players David Byrd-Marrow and Kevin Rivard, will perform for the first time at SPAC.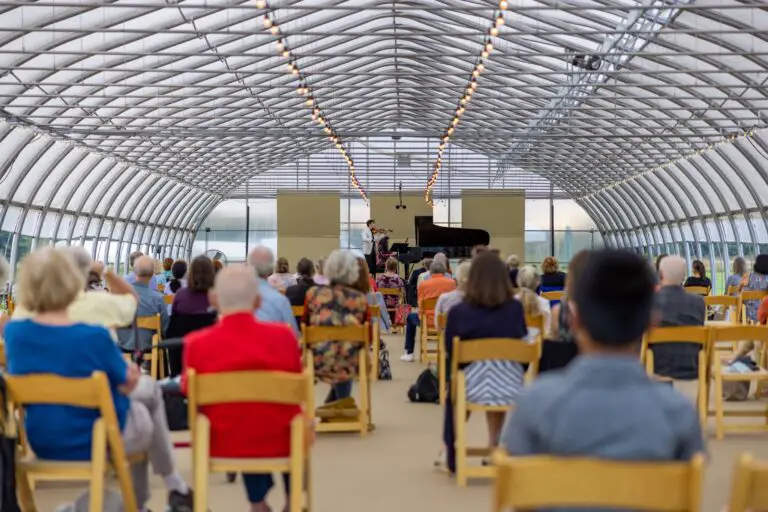 In addition to spotlighting both familiar classics and new frontiers, CMS will also continue its intentional efforts to showcase BIPOC's music and musicians. A special Juneteenth concert will see acclaimed BIPOC composers Jessie Montgomery, Florence Price and William Grant Still make their SPAC debuts.
"It's going to be an exciting summer, and we can't wait for everyone to hear it," Finckel and Wu Han shared in a statement.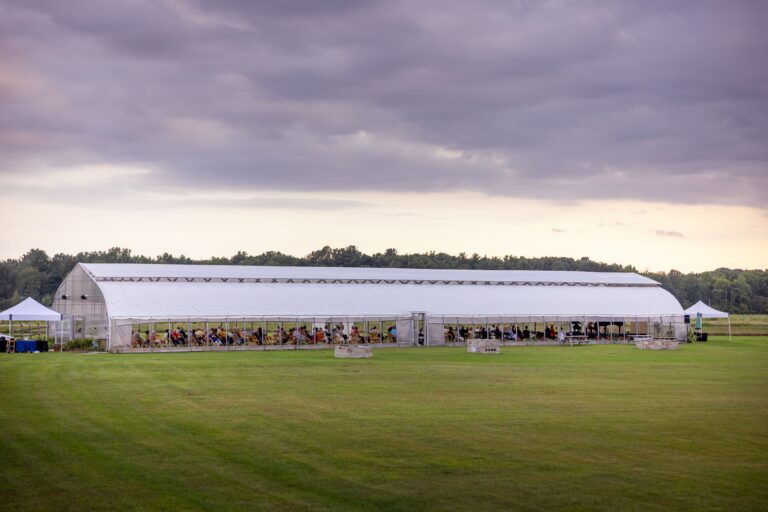 Tickets for all six Chamber Music Society programs (presenting at 3 p.m. and 6 p.m. rain or shine) will be available for purchase at sasc.org, beginning December 10 with a presale for SPAC members . The general public will be able to buy tickets from December 17. Find the full summer schedule below:
Sunday June 12 at 3 p.m. and 7 p.m.: quintets par excellence
ANI KAVAFIAN, Violin
IDA KAVAFIAN, Violin
Paul Neubauer, Alto
STEVEN TENENBOM, Alto
David Finckel, Cello
Mozart: Quintet in G minor for two violins, two violas and cello, K. 516 (1787)
Dvorak: Quintet in E flat major for two violins, two violas and cello, op. 97, "American" (1893)
Sunday June 19 at 3 p.m. and 7 p.m.: From the Harlem Renaissance to the present day
MSIMELELO MBALI, Low–baritone
WU QIAN, Piano
STELLA CHEN, Violin
GUILLERMO FIGUEROA, Violin
TIEN-HSIN CINDY WU, Alto
Nicholas Canellakis, Cello
Always: Suite for violin and piano (1943)
Montgomery: Duo for violin and cello (2015)
Price: Quintet in A minor for piano, two violins, viola and cello
Additional vocal works TBA
Sunday July 10 at 3 p.m. and 7 p.m.: The magic of mixed ensembles
MICHAEL BROWN, Piano
CHAD HOOPES, Violin
KEITH ROBINSON, Cello
TOMMASO LONQUICH, Clarinet
KEVIN RIVARD, Horn
TBA, Alto
Mozart: Quartet in G minor for piano, violin, viola and cello, K. 478 (1785)
Schoenfield: Trio for clarinet, violin and piano (1986)
Dohnanyi: Sextet in C major for clarinet, horn, violin, viola, cello and piano, op. 37 (1935)
Sunday July 17 at 3 p.m. and 7 p.m.: staggering winds
JUHO POHJONEN, Piano
ADAM WALKER, Flute
HUGO SOUZA, Oboe
SEBASTIAN MANZ, Clarinet
MARC GOLDBERG, Bassoon
DAVID BYRD-MARROW, Horn
Reicha: Quintet in E minor for flute, oboe, clarinet, bassoon and horn, op. 88, no. 1 (1811-17)
Beethoven: Quintet in E flat major for oboe, clarinet, bassoon, horn and piano, op. 16 (1796)
French: Shepherd's Hour for flute, oboe, clarinet, bassoon, horn and piano (1947)
Poulenc: Sextet for flute, oboe, clarinet, bassoon, horn and piano (1932-39)
Sunday August 14 at 3 p.m. and 7 p.m.: The Escher Quartet
ESCHER STRING QUARTET
ADAM BARNETT-HART, Violin
BRENDAN SPELTZ, Violin
PIERRE LAPOINTE, Alto
BROOK SPELTZ, Cello
Haydn: Quartet in B flat major for strings, Hob. III:78, op. 76, No. 4, "Sunrise" (1797)
Walker: Lyrical for string quartet (1946)
Weber: Langsamer Satz for string quartet (1905)
Dvorak: String Quartet in E flat major, Op. 51 (1878-79)
Sunday August 21 at 3 p.m. and 7 p.m.: Archduke of Beethoven
Wu Han, Piano
Arnaud Susmann, Violin
David Finckel, Cello
Beethoven: Trio in C minor for piano, violin and cello, op. 1, no. 3 (1794-1795)
Beethoven: Trio in B flat major for piano, violin and cello, op. 97, "Archduke" (1810-11)